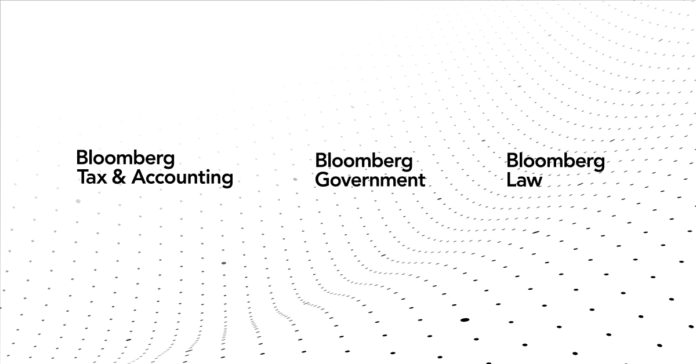 The Financial Accounting Standards Board is still in the process of providing a final update to the accounting standards for changes to its income tax disclosure requirements. The effort has been underway for four years and was delayed by the 2017 Tax Act, then the global pandemic.
This is the second part of a two-part look at the many challenges the FASB faced in the process – including evolving and increasingly complex tax regulations – and what the future solution should look like.
Again, the end goal should be simple: sustainable consistency for reporting in current and future periods.
Part 1, which focused on the benefits and complexities of the update, stopped with the idea that providing relevant disclosure of income tax law should account for principle-based changes to tax law for the user of financial statements for which disaggregation reduces investor value.
Retrospective reporting is not a useful measure for future operations due to the unprecedented changes in tax laws with evolving guidelines on interpretation. Rather, the aim of the FASB should be forward-looking, to create meaningful added value for the interpretation of financial statements.
By disclosing income taxes, the goals set out in the guiding principles should be achieved and thus aligned with the financial principles. The disclosure of material changes in the tax provision compared to prior periods should also comply with Regulation SX of the Securities and Exchange Commission, which outlines financial reporting requirements.
The SX ordinance already requires an explanation of the significant changes in tax rate comparison items from year to year, with separate disclosure being required for each reconciliation item that is more than 5% of the amount obtained by multiplying the book profit / loss before tax by the applicable federal law income tax rate is derived.
Significant changes in tax provisions from period to period are disclosed in section MD & A, which leads to duplicate footnotes. Changing a company's accounting systems would require a lot of time for additional reporting as the systems were generally not designed to keep up with the global change in tax laws and such information would generally not add significant value to a reader of the financial statements.
Additionally, some current standards have become less useful, including forward-looking projections of unrecognized tax benefits, which are subjective and add additional risk to income tax decisions. Proposed disaggregation concepts are generally associated with considerable costs and potentially different determination processes, which clearly outweigh the possible benefits for the users of the contract and require an assessment based on the objectives set out in the guiding principles.
Recommended guiding principles:
Disclosures for public companies that are subject to SEC reporting should comply with SEC Regulation SX. This conformity offers consistency and efficiency in the interpretation and represents a cost-benefit-added value.
Additional information on the Tax Cuts and Jobs Act or future tax laws should not be issued separately. For example, the CARES Act has temporary provisions that override the legal provisions of the TCJA. New regulations are still developing that will affect TCJA and other regulations. Therefore, the ability to interpret the interplay of such differences is overly complex and would not add any additional value to an investor.
Tabular information should be relevant. Disclosures that require separate tax transfer periods, combined with corresponding deferred tax assets or valuation adjustments, are subjective and complex and do not contribute to value creation information. The specific identification of tax attributes for transfers are non-intuitive rules, including the specific identification of value adjustments.
Pro forma hypothetical and forward-looking statements should be avoided. For example, potential changes in future amounts of unrecognized tax benefits are generally forward-looking and the variables on which they are based can change. A planned major change in the annual financial statements would be shown separately to investors as a "red flag".
Valuation allowances are complex and subject to judgment, and additional explanations or specific identifications are not a value-adding disclosure. The rules for determining when and whether an allowance is recognized are complex and can be assessed, including possible multi-year planning. This complexity is based on the ASC 740 instructions and is not intuitive.
Duplicate information in the tax footnote and other sections of the annual financial statements should be avoided. For example, certain changes in MD&A, etc., may be disclosed.
Disaggregation between federal, state, and / or foreign jurisdictions for the disclosure of income taxes paid is not a relevant disclosure item. The current disclosure of total income taxes paid is inherently biased for a myriad of reasons, including different timing rules for estimated income tax payments, audit adjustments, changes in tax returns due to retrospective legislative changes, reimbursements, inclusions for current and previous tax years, reimbursement claims, etc. This disclosure is not directly linked or bridge to other closing positions.
Separate country / state tax information is not relevant for disclosure. Due to the interplay of federal, state, and international tax regulations, the separate disclosure of jurisdictions is currently complex and promises to be an increasing challenge in the future. Jurisdiction specific disclosures may include consolidated, regional, and global allocations, formulaic split, different tax bases, etc., which may or may not reflect actual business operations in a particular jurisdiction.
The adjustment of information from previous periods is optional and not required. The historical activities of a multinational company, including business lines, acquisitions, divestments, and variances in tax laws and regulations, are not determinants of future trends that require prior year disclosure. In addition, Covid-19 represents a new world and changed thinking for most multinationals, resulting in operations that will be different for current and future years and not based on any historical trend relationship or elements of tax disclosures.
The Effective Date should allow for a year-end for transition, with the following year-end for adoption. Early application would be permitted.
Go forward
The FASB was forced to be very patient in completing these tax returns, allowing time for comments and review, and considering important new legislation that would affect this process.
In the meantime, global business has changed significantly.
A set of guiding principles would enhance this transformation and deliberation process and provide a basis for the conformity upon which the final rules will be adopted. The principles would provide a platform for evolving change that would benefit the investor while taking into account changes in the evolving landscape.
This column does not necessarily reflect the opinion of the Bureau of National Affairs, Inc. or its owners.
Information about the author
Keith Brockman is CPA, CGMA and the author of an international tax best practices blog at strategizingtaxrisks.com. He regularly lectures at international tax conferences and has more than 30 years of experience as a corporate tax consultant. He has served on tax committees in the United States and Europe with the Tax Executives Institute and the Manufacturers Alliance for Productivity and Innovation.