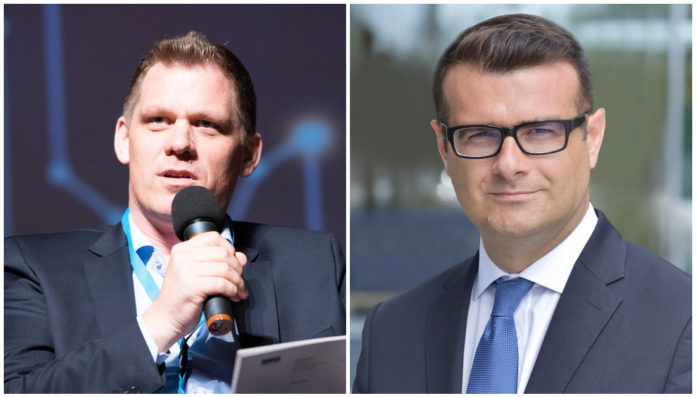 The new form of the Tax Code, which came into force on January 1, 2021, adapts Romania to the new reality by eliminating discrimination, facilitating compliance with tax regulations and adapting Romanian legislation to international standards in the context of the globalized economy.
"The pandemic has exposed weaknesses in every area and the fiscal framework is essential for a large majority of them. Recent legislative changes are largely beneficial and necessary at a time of instability in society and profound economic transformation. A predictable regulatory framework remains the ultimate goal of any business strategy, but we continue to rely on entrepreneurs' ability to adapt to the challenges of this new reality through innovation, technology and resilience, "he said René Schöb, Head of Tax & Legal, KPMG in Romania.
Three important developments, which are also strategic directions, are remarkable in these recent changes to the tax code.
A real effort to eliminate any tax discrimination or disadvantage that micro businesses have compared to larger companies with annual incomes over EUR 1 million who pay corporate income tax.
These unintended differences in treatment, which have now been resolved, resulted from errors in consolidating tax laws for the two different tax regimes, but resulted in ramifications that were detrimental to small businesses.
A first example was that, unlike corporation taxable companies, in the event of a merger or demerger, micro-businesses could not pass on previous tax losses for recovery by deduction to the acquiring company or a new company resulting from the business.
Second, when they held interests in other companies and received dividends, micro-businesses paid tax on that income, which had already been taxed.
Third, it was not clear whether and how a micro-enterprise that had entered into a corporate taxpayer system and made eligible investments during the year could benefit from the reinvested tax exemption.
Fourth, micro-businesses, which allowed employees to use the company's cars for personal use, risked paying taxes and social security contributions for that benefit, as opposed to companies that pay corporate taxes in the same position. From 2021, none of these tax disadvantages and risks will exist.
"The accelerated momentum in the use of technology over the past year and the rapid and profound change in business strategies to adapt to the new market conditions created by the health crisis have exacerbated certain imbalances in the fiscal framework compared to the expectations and needs of the business environment . The adoption of the new provisions of the Tax Code helps ensure an adequate legal framework and obviously reduces the uncertainty and complexity of compliance. As a result, Romania is becoming more attractive to investors and this is excellent news for government agencies and businesses alike, "he explains Alin Negrescu, partner, tax advisor, KPMG in Romania.
The trend is to simplify corporate obligations, reduce compliance complexity, and provide tax breaks in a less bureaucratic and costly manner
The trend can be observed both at company level and at employee level. Self-employment was not forgotten either.
These simplifications are important for all companies, but especially for smaller companies that were previously indirectly disadvantaged because they could not afford the high compliance costs that large companies can easily bear. Examples of simpler and clearer tax breaks that are to be applied after the amendment to the tax code are:
If an employee works remotely, the employer can pay him 400 RON per month without additional tax costs, but especially without receipts, to compensate him for part of the costs he incurs for utilities (electricity, heating), water and data subscription ) or for purchasing office furniture and equipment. If the employer decides to pay the costs of the kindergarten or kindergarten of a child of an employee up to a maximum limit of 1500 lei per month, the company will no longer have to pay social contributions for this amount according to the income exemption Tax in November 2020 by Law 239 / Granted in 2020. The burden of social security contributions made these benefits completely unattractive. Another example specific to this period is voluntary epidemiological tests carried out by employees. Up until now, companies feared that tax authorities might treat these costs as a wage benefit. This is no longer the case and this risk has been specifically eliminated.
The reinvested profit exemption system has changed in such a way that a company would lose this benefit if the equipment was purchased in a tax district where profit was low for economic reasons or purely seasonal, while the accumulated profit was perfectly justified by purchases.
Companies were allowed to use copies of tax returns or certificates from foreign companies that withheld the tax as evidence of tax credits for taxes paid abroad, unless the competent authorities abroad provide such certificates.
A clear limit has been introduced for companies wishing to pay workers the cost of vacation or treatment leave, ie the average gross wage earned in the economy. The amount of these tax and social contribution-free benefits has not been limited so far. In practice, however, many companies preferred not to give workers a "poisoned gift" to avoid the risk of re-examination as a wage bonus, as there was no clear understanding of what the tax authorities would consider appropriate.
The turnover cap for the application of VAT to the collection system has been increased from 2,250,000 lei to 4,500,000 lei, which makes it easier for several small businesses to access this liquidity advantage.
Building taxes and duties require a 5 year revaluation instead of 3 years to update the tax amount based on a revaluation report so that the standard rate (instead of the penalty rate) can be paid, as in previous statutes. The cost of compliance in terms of money and time has become more reasonable.
The favorable tax system on social security contributions for construction company workers has also been extended to those in the industry with management or management contracts who were discriminated against because of the legal form of their contract at the time of the tax system, otherwise similar.
Businesses can reclaim VAT from the state that was paid but not collected from individuals who owe the money through a simple process with much clearer terms.
Trend towards the alignment of national legal provisions and the associated procedures with international taxes
Romania has remained a less sophisticated tax sovereignty to some extent and is sometimes unprepared to respond to a high volume of transnational activities involving both people and businesses, despite the fact that the economy and people have been de facto in one for many years live a globalized world. The remaining elements of this situation in the tax system have been almost completely eliminated from January 1, 2021. Some examples are:
The proportion of non-resident incomes to be kept at source by Romanian companies has been reduced from 16% to 10%, eliminating the discrimination between Romanians and non-residents that Romania has definitely accepted through double taxation treaties. The new rate includes interest, royalties, commissions, sports and entertainment activities in Romania, management or advisory services wherever they are provided, as well as other services provided in Romania.
For foreign companies, a settlement procedure is put into operation ex officio by the Romanian tax authorities or at the request of a foreign tax authority at the place of effective administration in Romania. Previously, Romanians or foreigners could register a company anywhere in the world and manage it from Romania without any adverse tax consequences and without owing and paying taxes in Romania. In recent years, as the Romanian tax system has become quite favorable by European standards, there have also been reversed tendencies: Foreign companies wanted to register taxes in Romania. They did so but found that they could not benefit from all of the provisions available to Romanian companies as tax law related to "Romanian legal persons" rather than Romanian resident legal persons. This inconsistency has now been fixed.
The revised tax code now specifies the point in time from which a person is considered resident in Romania on the basis of the criterion they meet in order to arrive at this situation, and removes ambiguities and discretionary interpretations.
Rules have been introduced to combat tax avoidance by foreign companies and to prevent transactions with companies domiciled in countries that do not offer tax cooperation. Therefore, expenses incurred as a result of transactions with a company or individual in a state that is on the EU list of non-cooperative jurisdictions for tax purposes at the time the expenses are registered are not deductible. This list includes areas such as Barbados, Panama, the Seychelles, Trinidad and Tobago, the US Virgin Islands, as well as Turkey, Thailand, Australia, Morocco, Namibia and Jordan.
Foreign companies can appoint an accredited tax representative instead of registering for VAT in Romania when importing goods followed by intra-community deliveries in Romania. Although this may seem insignificant, this provision could put Constanţa on the map of Europe as a gateway for goods from all over the world in direct competition with Hamburg or Rotterdam.
Eventually, large groups of Romanian or foreign companies were granted a corporate tax consolidation, which they had advocated for some time. As a result, if some companies in the group make losses and others make profits, they no longer have to pay tax on losses.
However, we also saw some memories of old trends that we had hoped would be left behind, such as: B. Unpredictability. On December 31, 2020, an Emergency Ordinance postponed two key tax facilities that should come into effect on January 1, 2021 for one year: the cap on the reduced rate of 5% for new homes is no longer EUR 140,000, and the depreciation of 9 -Monthly claims cannot be fully deducted when calculating corporation tax.