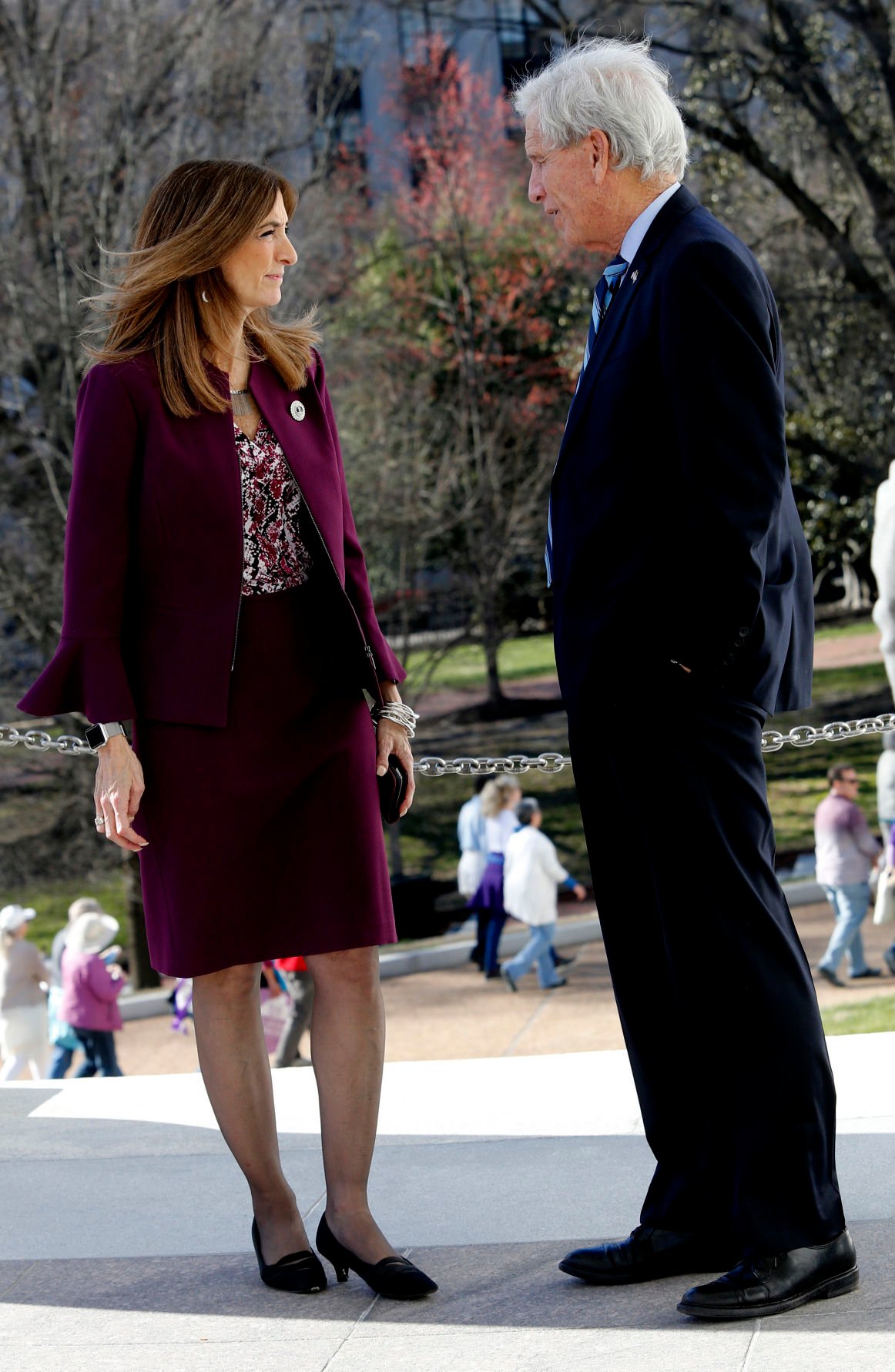 In March 2020, House Speaker Eileen Filler-Corn, D-Fairfax, and Senate Majority Leader Richard Saslaw, D-Fairfax, spoke on the south portico of the Virginia State Capitol.
BY JEFF E. SCHAPIRO Richmond Times-Dispatch

When he was Mayor of New York, Ed Koch compared the city's government to a large, argumentative Jewish family – one of chaos, conflict, strong personalities, and the occasional yelling.
The same goes for a party – read: Democratic – Virginia, especially its legislature, whose top leaders happen to be Jews: House Speaker Eileen Filler-Corn and Senate Majority Leader Dick Saslaw, both from Fairfax County.
Your relationship can be fraught with problems – it's a cumbersome progressive; He's an exciting establishment guy.
This – despite a relatively harmonious agreement on reopening COVID-19-closed schools, repealing the death penalty, a new budget and tax breaks for low-income housing – led to a consensus during the just concluded session of the General Assembly on issues like legalization of marijuana, criminal justice reform and electricity supplier regulation.
These conflicts have increased since the Democrats recaptured the House of Delegates and the Virginia Senate in 2019 and restored their trifecta – control of the governorship, general assembly and justice system – for the first time since 1994. At this point, George Allen became the first Republican governor in 12 years, laying the foundation stone for total GOP dominance by 2000.
In 2020, Filler-Corn's defeat of a Senate ban on assault weapons sparked criticism of the Senate Democrats that would normally have been directed against Republican Republicans. This still results in hurt feelings.