Jobick Okoth harvesting tobacco in Dago Village, Uriri, Migori County. 01/21/2021. [Caleb KIngwara, Standard]
Two lobbies have once again confronted the government over its dealings with the tobacco industry.
The National Taxpayers Association (NTA) and the Kenya Tobacco Control and Health Promotion Alliance (KETCA) blame the state's reluctance to tax the tobacco industry appropriately and efficiently.
The NTA claims the state is overly lenient with the activities of the tobacco industry, which it believes are harmful. The focus is on the state tax policy towards tobacco manufacturers who enjoy a two-tier excise tax system.
NTA says the 2021 finance bill expects nicotine pouches to be exposed to a maximum of Sh5,000 per kilogram. However, this has reportedly been cut to Sh1,200.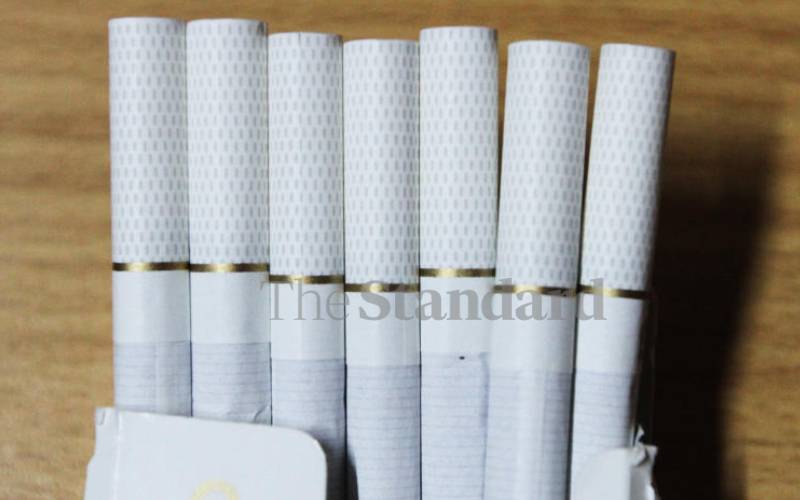 Cigarettes. [Elvis Ogina, Standard]
Franciscah Marabu, coordinator of the NTA program, said the current tiered system is more prone to tax avoidance and brand changes. "In the two-tier tax system, one tier is based on a specific tax while the other is based on the characteristics of tobacco products. We advocate a single, specific excise system, "she said.
KETCA wants the state to solve the problem through taxation. "Raising the excise duty on tobacco products is an effective way of reducing tobacco consumption," argued Achieng Otieno of KETCA.
Remotely monitor water pumps through your phone
Tracking and monitoring motor vehicles is not new to Kenyans. The competition to install affordable tracking devices is fierce, but essential for fleet managers who receive reports online and track vehicles from the comfort of their desks.